Product Designer
Dan Highbrown

Engineering Manager
Sofiane Oubraham
Vimeo's mobile app was built to give everyone a place to watch the best videos creative professionals have to offer. It was an app built for the viewer. Over time, as Vimeo's business strategy shifted toward building tools that help video creators' workflows, features were tacked onto this existing viewer app. This resulted in a disjointed app with choppy workflows and no intuitive home for most of these new features.
Early in 2020, I accepted an opportunity to transition out of the live video space I had been designing in for years and lead a holistic product strategy on Vimeo's mobile and native apps. My first objective was to envision a future app that effectively and cohesively supported these creators' workflows.
Our initial step toward this strategic direction was to invest in a supportive framework. That meant building for fundamentals that the app did not yet support. This included teams, teams' permissions, and the remaining Vimeo content types (i.e. live events, folders). It also meant we needed a new IA to properly house this expanded creator-focused framework.
Who is a creator?
A creator is any Vimeo user who creates a video and uses Vimeo to host and distribute it. There are more granular segmentations of this user which we build our personas, but for the purposes of this project I'll be zooming out to creator versus a non-creator viewer.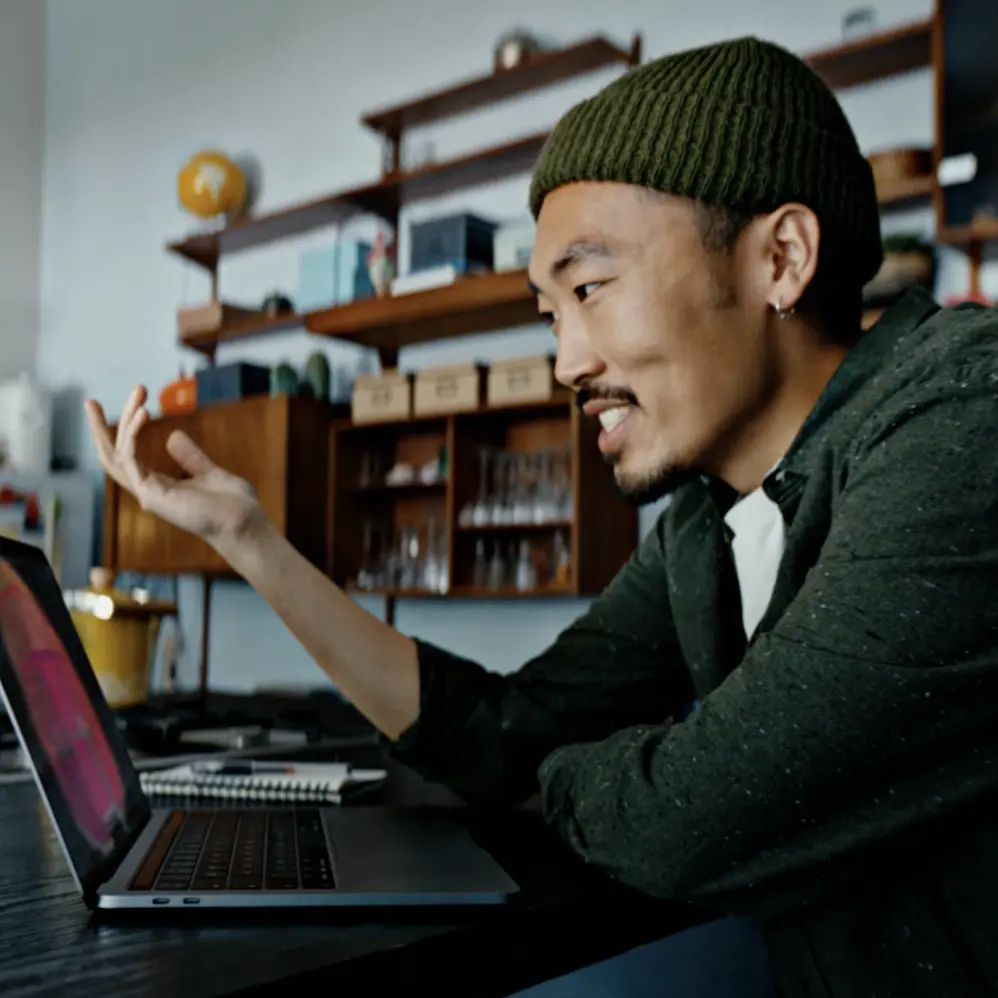 Research
I drew from multiple sources of user insights to inform the strategy pitch:
Member satisfaction survey of a few thousand mobile users
Vimeo-wide teams & collaboration survey
Hundreds of in-app feedback messages
Recent store reviews
File management & video hosting competitors
Revised Information Architecture
Working from the research, some closed-door card sorting, and institutional knowledge from Vimeo's core web product, I put together a mental model around the life cycle of a video. I used this mapping to identify the shortcomings of the existing app and laid the groundwork for a new supportive and scalable IA.
Updated Navigation
The IA work required changes to the main navigation. Two previous tabs ("Library" and "Profile") were both deprioritized and moved into a new Account page. In their stead we added a "Videos" and "Analytics" tabs.
Manage & Distribute
Previously, creators did not have a dedicated home for all of their Vimeo content. This home is now the "Videos" tab. Additionally, video settings was reusing the public facing clip page component. I designed a completely new component that is scalable, aligns with the direction of the web product and includes more tools for the creator.
Analytics
Another creator need was an ability to track a video's performance after distribution. Analytics are dynamic, which makes them a very strong on-the-go solution.
This was a major change to the app, so we proceeded with a slow phased rollout and kept a close eye on our key mobile metrics (i.e. uploads, session time). The release had no noticeable impact on these. There was a positive uptick in users changing the privacy on their videos and a clear reduction in negative user feedback about finding their content and editing their settings. This project is ultimately a stepping stone for more impactful creator focused work ahead.