III
An innovative improvement to Mevo's audio.
Mevo is a palm-sized, live streaming camera, that enables professional level production from your phone. It's priviledged to have a devoted following that discuss and support the product in a dedicated Facebook group. A common topic of discussion is users' audio setups. These usually consist of some combination of additional hardware including an audio mixer and external microphones. This all stems from the desire to provide the highest quality audio from a livestream's participants.
Addressing the elephant
It's a given that the camera and it's internal microphone are positioned away from the people speaking in the video. This causes plenty of examples of bad audio. Early explorations to addressing this problem involved requiring users to buy an additional accessory. Ultimately, it occurred to us that the solution was to use a device that everyone already has; their phones.
We added an audio mixer to the main Mevo application that allowed the user to control input from a range of external audio sources including the new Mevo Mic App.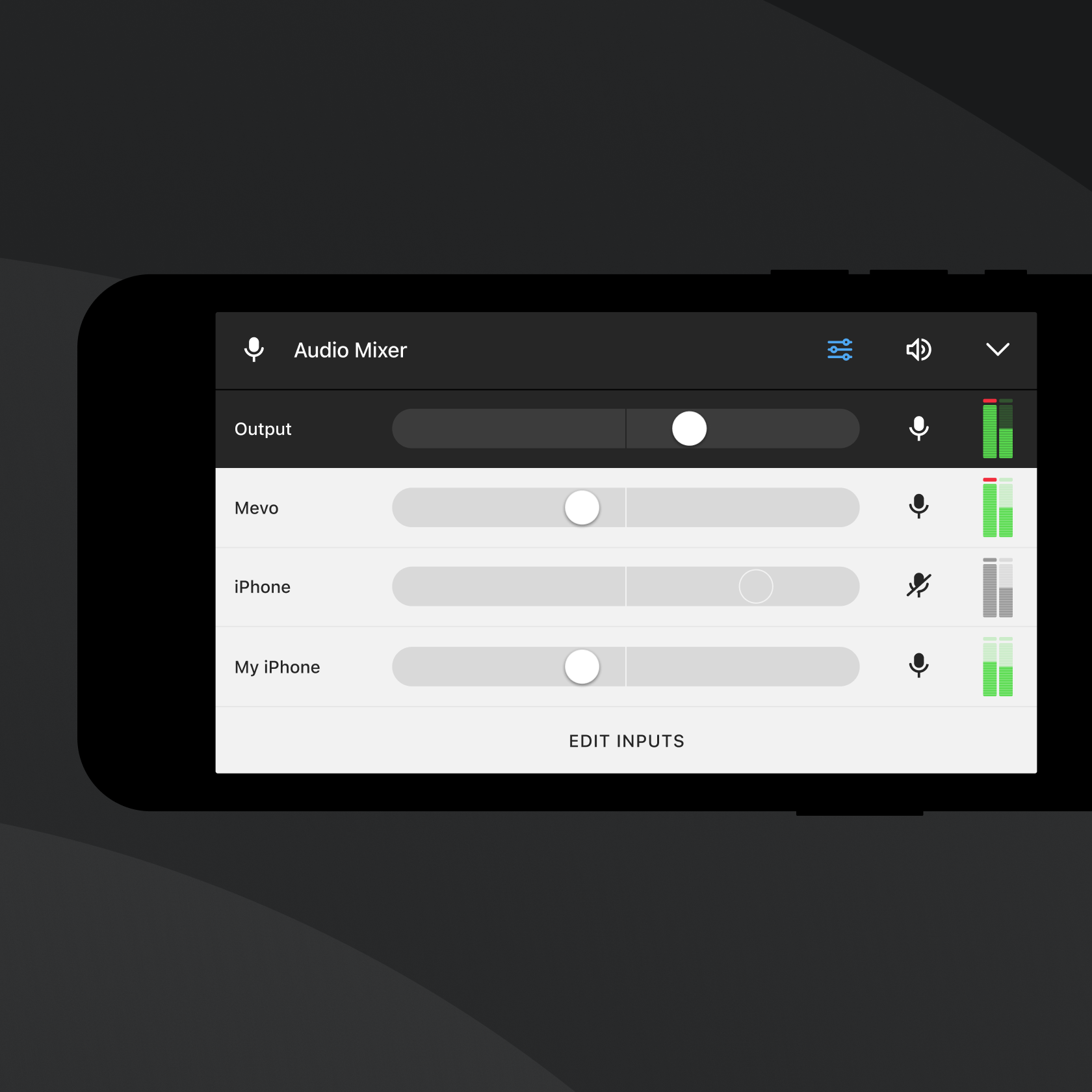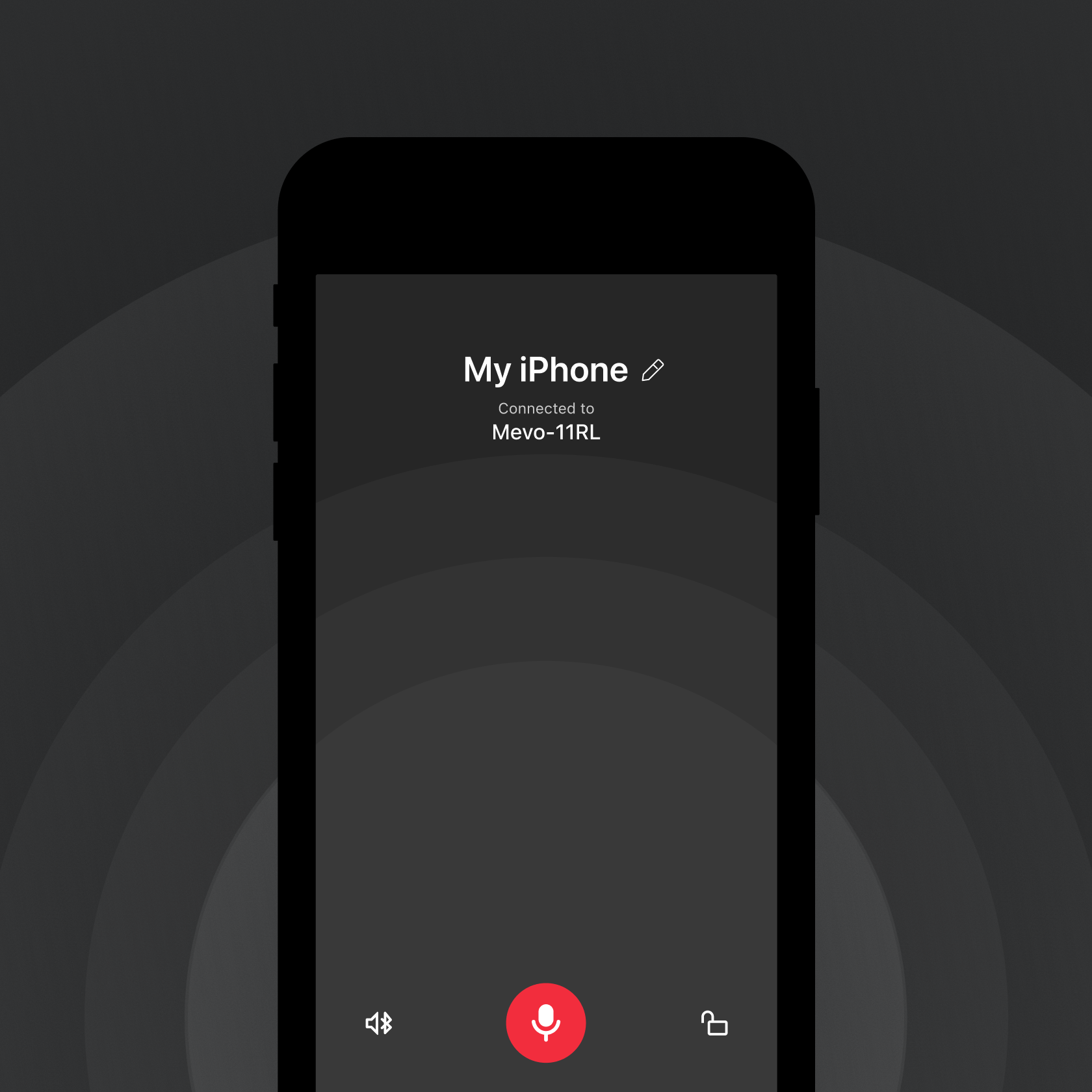 The Mevo Mic App was created to be a passive experience. Once connected, lock the app and put it out of frame.
VIDEO