V
Stream to all of your social platforms.
Simulcast
Livestream '16

Product Designer
Dan Highbrown

Product Manager
Matthew Newberg
Livestream has historically been a destination and social platform. Your live video would exist on a Livestream event page or, more commonly, an embedded player on your website. Larger social companies now invest heavily in live video on their platforms. Simulcasting enables Livestream customers the ability to stream to any of these platforms simultaneously.
The "Problem"
In recent years, most organizations have realized the power and need to invest in a presence across all social channels. These social media sites are increasingly supporting livestreaming and organizations want to leverage live video on these sites to engage with their audience.
Competitive Analysis & Advantage
Beyond being a frequent feature request from customers, simulcasting presented itself as an obvious competitive advantage. Companies like Facebook and YouTube invest heavily in their own platform and audience, and almost certainly will not promote streaming live video to their competitors. We had an opportunity to be destination agnostic, allowing our users to stream to many of these services with a streamlined workflow and no extra demand on their bandwidth.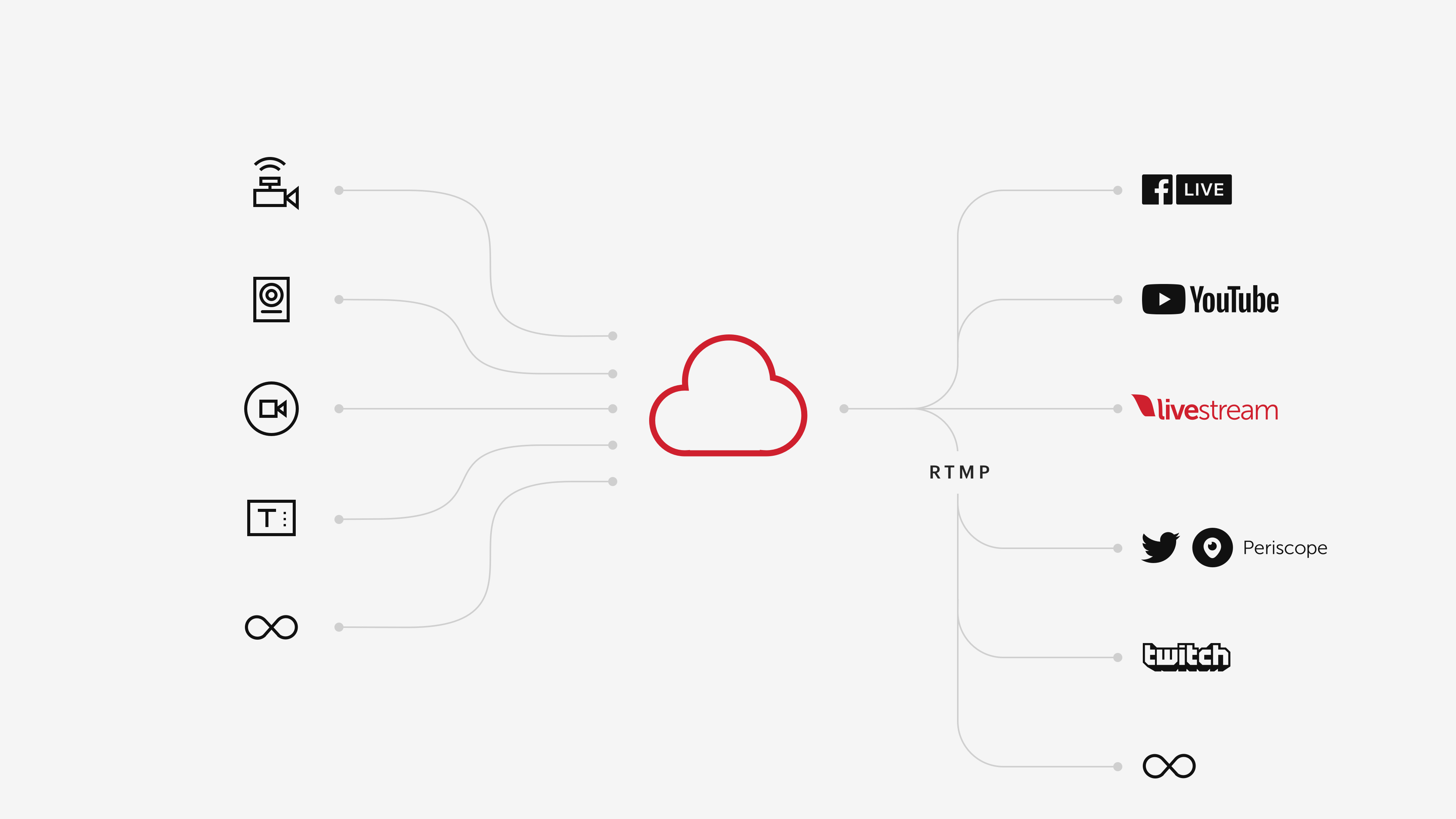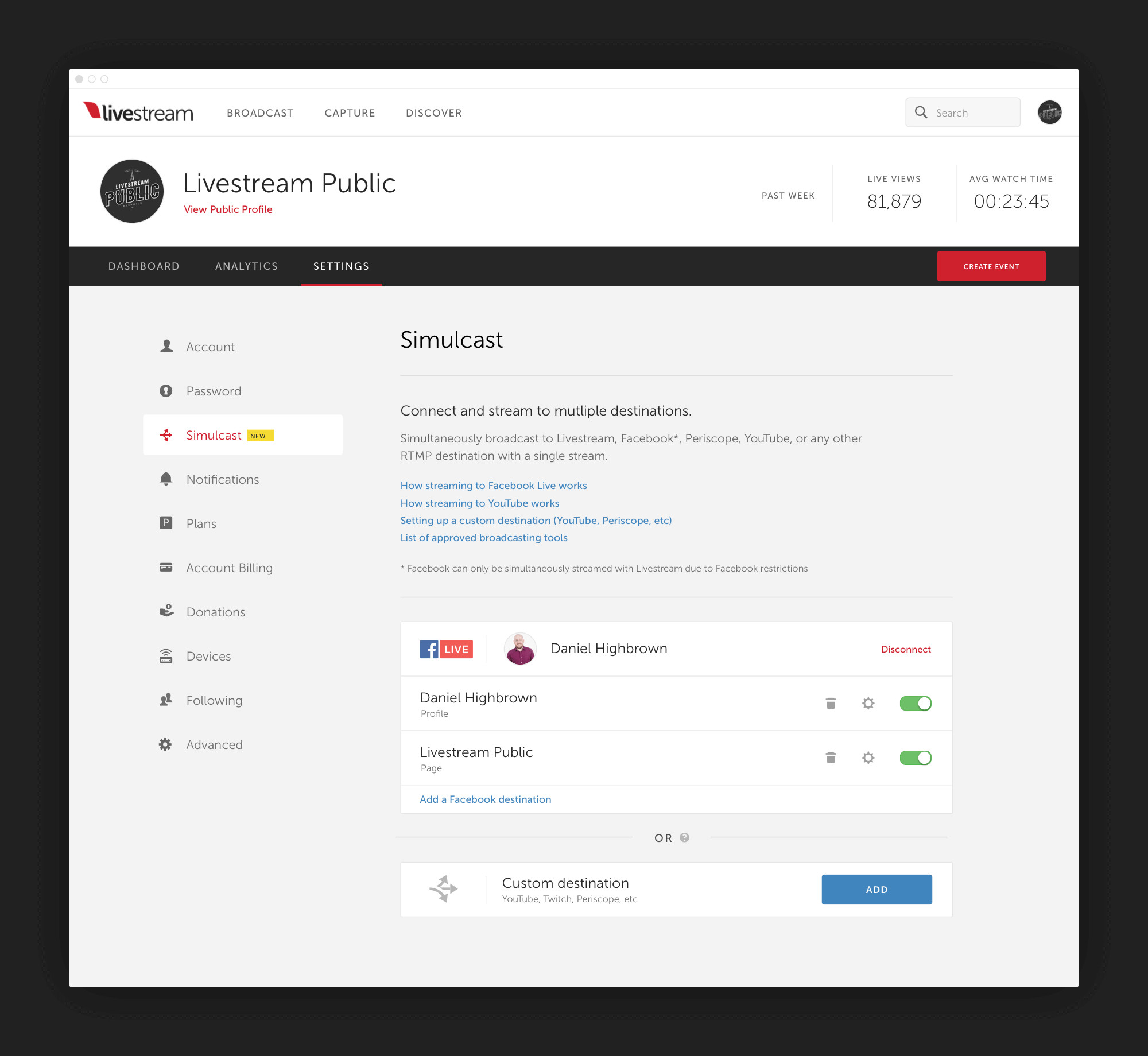 One of the biggest challenges was finding the right home that considered all of the various workflows and tools for going live. We decided on a centralized set-it-and-forget-it model within the global account settings. This including an ability to handle outliers with an override at the event level.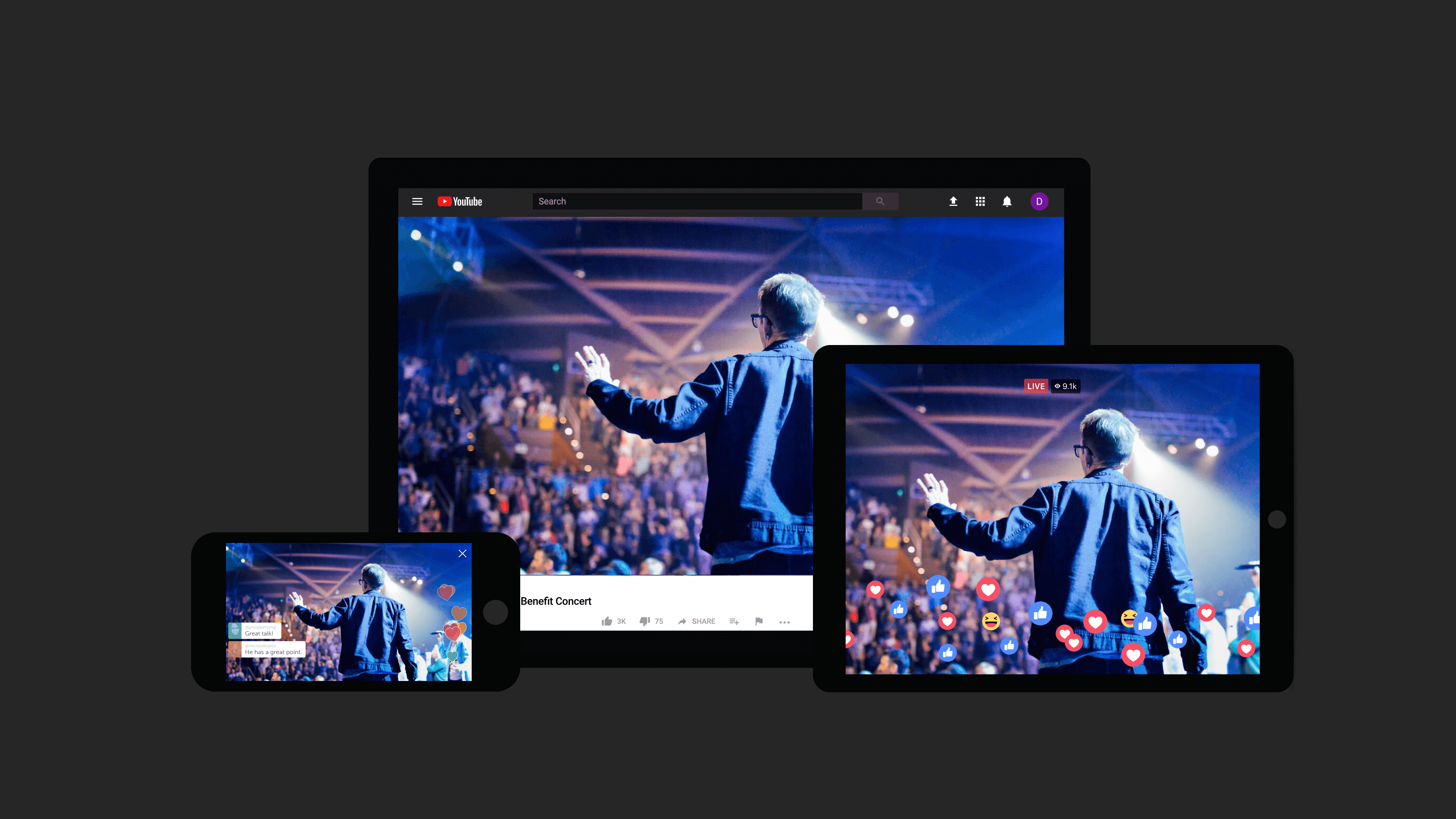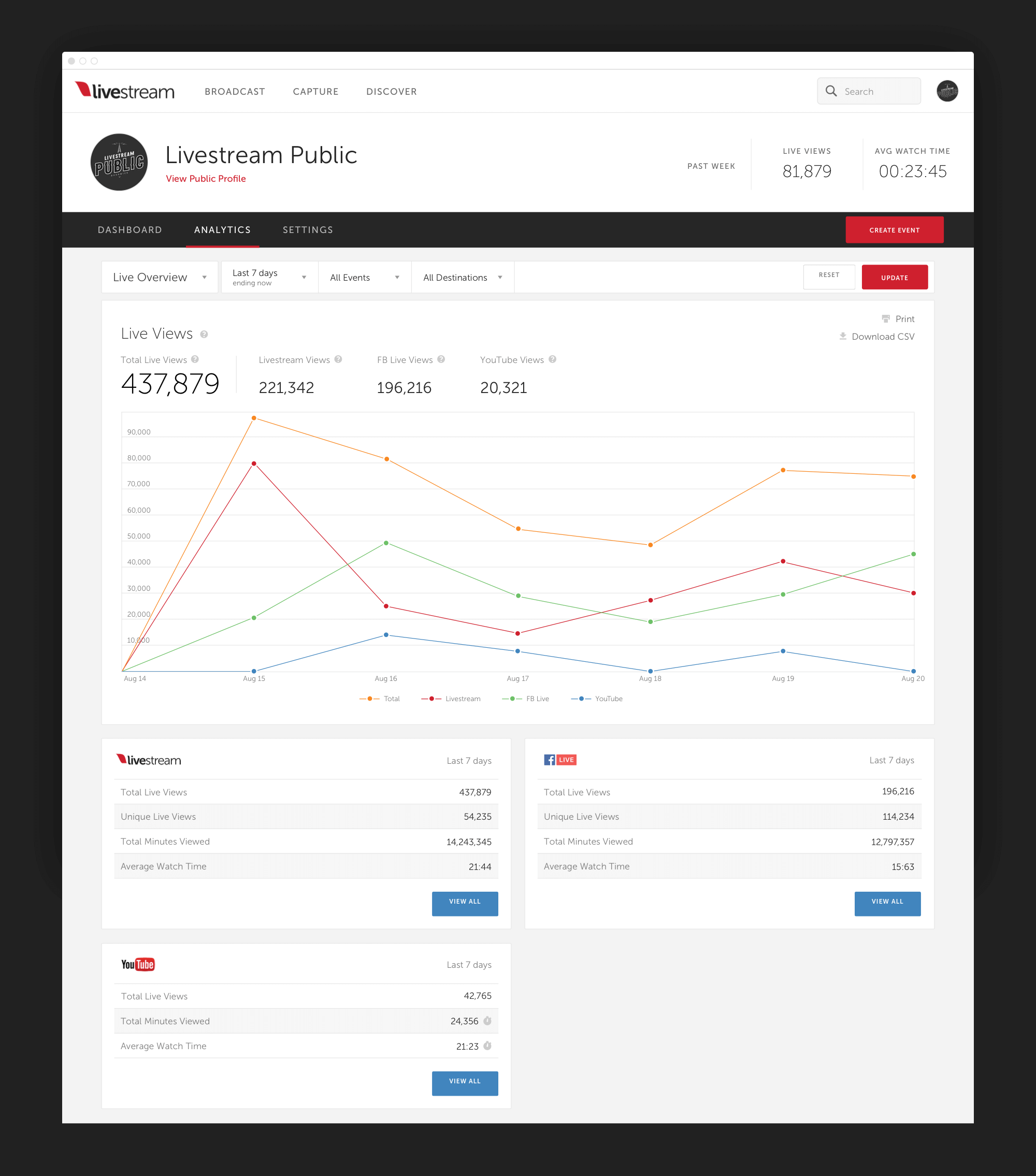 To add further value to this feature, we took on the challenging task of normalizing analytic data received from each social media's unique API and offered it in our stats page.
This feature was such an obvious win, it eventually became the first feature we shipped on Vimeo after their acquisition of Livestream.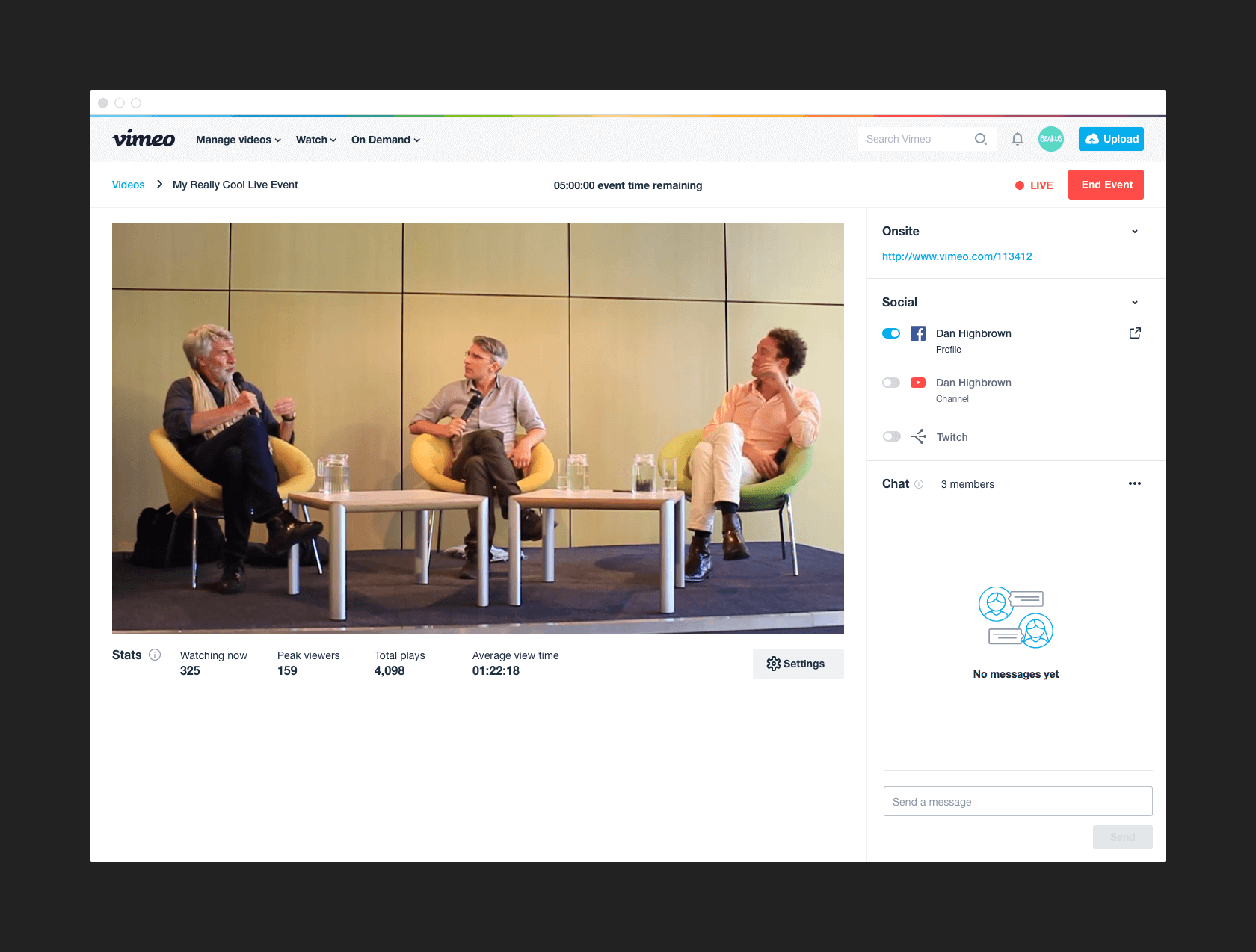 A successful and staggered release
In order of demand and general reach we supported destinations in subsequent releases. Facebook Live, YouTube and then RTMP to open it up to all platforms. Within a few months nearly half of streams were simulcasting, with the majority going to Facebook.